Few backyard activities are more common and universally enjoyed than barbecues, particularly during the summer months. Indeed, you might as well call the country the United "Grillers" of America. According to a recent survey conducted by the Hearth, Patio & Barbecue Association, more than 50 percent of consumers fire up their grills on summer holidays like Independence Day, Memorial Day and Labor Day, among others. However, an equally robust percentage of the country grills throughout the year – even in the dead of winter.
While most of the country's cookouts go off without a hitch, you may be surprised by how many do go awry. In fact, according to the National Fire Protection Association, approximately 8,900 home residential fires on average each year involve grills.
While most of these flare-ups led to burns on the hands and arms – some quite serious – they can cause damage to homeowners' property when hibachis aren't positioned well away from standing structures. Between 2009 and 2013, approximately 27 percent of grill fires occurred on balconies and porches, according to NFPA's analysis. Roughly the same percentage occurred on patios and courtyards.
Lorraine Carli, NFPA vice president of outreach and advocacy, noted that just about all of the grilling fires that occur are preventable.
"The leading causes of home grilling fires are failing to properly clean the grill or having a flammable object too close to the grill," Carli explained. "It's also important to check the grill for damage before using it for the first time each year, and then to check it regularly."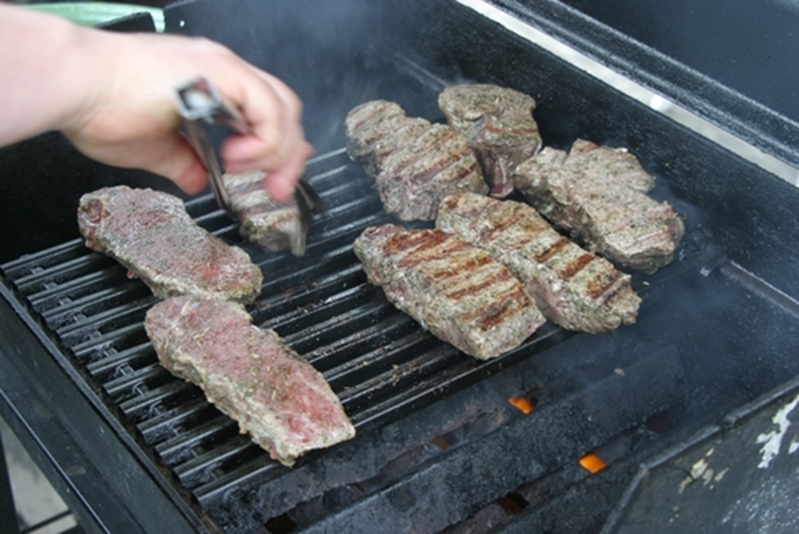 Owned by nearly two-thirds of U.S. households, according to the HPBA, gas grills are far and away the most popular variety. Propane grills are also the most common outdoor cooking units that lead to fire, more so than charcoal, based on the NFPA's analysis.
Even if you're a grilling veteran, it never hurts to go over the basics of barbecuing safely. The NFPA's offers the following recommendations:
Check hoses periodically
Gas grills are powered by propane, which emits a strong odor and is attached to grills via hoses. If the scent seems stronger than normal, there may be a leak in one of them. Apply some soapy water to the hoses. If bubbles form when you turn the knob on, swap out the problematic equipment with replacements.
Leave lid open when lighting
What flicking is to light switches, closing is to doors and lids – you do it without even thinking about it. But make sure you keep the lid open when you light the grill. Otherwise, the gas inside will build and potentially result in a fire upon opening. ESPN anchor Hannah Storm learned this lesson the hard way a few years ago and experienced severe burns to her arms, neck and face.
Grill in wide open area
Convenient though it may be, it's dangerous to grill near your house or on the deck. Many of the home fires that happen every year wouldn't have occurred had they been positioned outside, well away from awnings and overhangs. The NFPA suggests that grills be at least three feet removed from standing structures on all sides.
Stay close by
To err on the side of caution, avoid wandering off when food is on the grill. This way, you'll be able to better monitor the quality of what's cooking and can quickly react should the unexpected happen, like the device tipping over or the flame going out.
Clean up afterward
Grease is a highly flammable liquid, and the tines will have plenty of it if you're cooking meat. Be sure to remove the buildup with a wire-bristled brush. Make sure not to leave any bristles behind, however, as swallowing one can be extremely dangerous. NBC's "Today" recently reported about this potential ingestion hazard.
Here's to a happy, healthy and safe grilling season today, tomorrow and all year long!