Days may be measured in hours, minutes and seconds, but life is made up of moments. These milestones – some of them quite significant – help to form the memories that we hold dear and look back upon when with loved ones both near and far.
No matter what shape these life events take or when they come, they often bring changes that have to be accounted for. One of these modifications pertains to insurance, including life, auto, and homeowners, among others. Here's a small sampling of some of life's biggest events and how they can impact your insurance needs:
Getting married
As Frank Sinatra once crooned, love and marriage go together like a horse and carriage, as 88 percent of Americans get hitched mainly because of the affection they hold for their significant others, according to polling conducted by the Pew Research Center. Marriage brings lots of changes, and one of them pertains to insurance. For example, if you already own a home, you'll want to include your spouse in your existing homeowner's policy so that coverage can be properly adjusted. Additionally, if you haven't purchased life insurance, you'll definitely want to address this so your partner can handle financial obligations – like a mortgage or credit card debt – in case of death.
Scott Sherbourne, personal lines sales director at PayneWest Insurance, says young people should make life insurance a priority, if for no other reason than to save money.
"People often put off buying life insurance until they're older, only to find out it's too expensive if they don't qualify due to health or lifestyles choices," Sherbourne warned. "When determining the right amount of life insurance, experts recommend four to five times your current salary."
Owning a home
Purchasing a house – whether for the first time or as a repeat buyer – is the American dream, and one that roughly two-thirds of adults are living, according to the most recent data published by the Census Bureau. Owning a home brings added comfort, privacy and security, but it also brings risk, resulting from catastrophic events like storm damage, fire or theft. To protect your investment, homeowners insurance is crucial. A PayneWest Insurance agent will guide you through the selection process so you have the proper policy and don't risk being underinsured.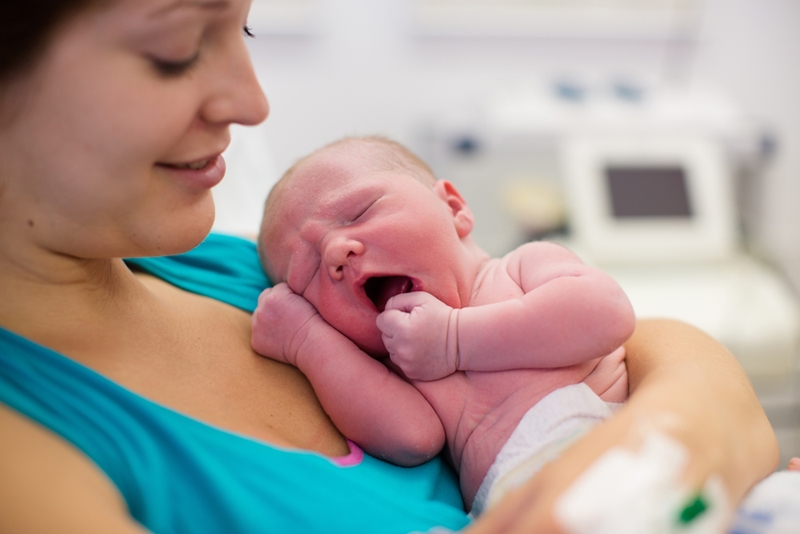 Having children
Few things in life are more meaningful than bringing another life into the world. Having children is a major event that brings a host of changes and shifting of priorities. And raising a child – never mind several – is a pricey proposition. According to the most recent data from the Department of Agriculture, the typical family spends approximately $233,600 over a period of 17 years on purchases like clothing, food, health care and education. Frequently, it's even more than that, as many adult children live with their parents well into their twenties. Life insurance is one of the coverage types you'll want to update to keep your family financially protected in the event of a sudden loss, according to Sherbourne of PayneWest. You may also need to revise your homeowner's policy.
Teen getting driver's license
Everybody remembers earning their driver's license – the highly coveted ticket to freedom and the open road. No one gets their certification without taking driver's education first, but because newly licensed teens are relatively inexperienced, they tend to be at a greater accident risk than their more seasoned commuters. In fact, according to the AAA Foundation for Traffic Safety, 16- and 17-year-olds are nine times more likely to be involved in a crash than 18-year-olds.
Talk to your PayneWest Insurance agent about the best course of action for insuring your teen motorist, whether it's buying a separate policy or adding him or her to yours.
Entering retirement
If you plan on retiring, you'll be joining millions of Americans who intend to do the same. Even though more Americans intend to work beyond the traditional retirement age of 65 – almost three-quarters of the country's full-time employees, according to a recent Gallup survey – leaving the working world in the golden years is something pretty much everyone has at least considered. Regardless of when you decide to call it quits, you'll need to make some insurance adjustments depending on your next steps, such as if you plan on downsizing your home or expect to be driving less often. Talk to your PayneWest Insurance agent, who may be able to help you save money.
These are just a few of the life's watershed moments that can warrant insurance adjustments. PayneWest provides the coverage you need to live life to the fullest and focus on what's important.