'Tis the season of holiday revelry and festive cheer. But it's also a season of stress and frenzy, as Americans make purchases a-plenty so loved ones have just what they asked Santa for beneath the tree come Christmas morning. However, in consumers' haste, they're liable to make mistakes, some of which may be costly.
With the economy on firmer footing, many shoppers expect to spend more this year. Indeed, among younger millennials, 46 percent anticipate paying more for holiday gifts compared to last year. And while the internet has provided consumers with more purchase options, a Natural Insight survey found nearly 90 percent of people will be hitting the stores, a reality that is sure to pack parking lots, lengthen lines and shorten tempers. How do you avoid falling victim to these holiday hang-ups?
"Inattention is often the cause of parking lot accidents."
Parking lots see 50,000 accidents per year
When stress gets to you, smart shopping habits often fall by the wayside, sometimes before even stepping foot into malls and retail outlets. For example, did you know that in excess of 50,000 car accidents – and 60,000 injuries – take place in parking lots in the typical year? That's according to the National Safety Council. Many of these fender-benders stem from driver inattention, which motorists may be guilty of during the holidays by multitasking to save time.
With so many people out shopping, the holidays are notorious for theft, as pick-pocketers stake out unsuspecting victims. Their criminal activity often takes place in parking lots, especially in Oregon. It's called car prowling, which police officials define as the unlawful seizure of items found inside passenger vehicles. According to city officials, car prowling is among the top three reported crimes per year in Portland, Oregon.
Paulette Wengeler, personal lines sales executive at PayneWest, noted that you can protect yourself by making some adjustments to your insurance.
"If your car is damaged and personal items are stolen, you have to carry comprehensive coverage to make a claim," Wengeler explained. She added that it can make sense to bundle your auto insurance with homeonwer insurance so they're with the same carrier, as some companies will charge only one deductible if belongings are stolen and coverages are packaged together.
Fortunately, there are many other things you can do to protect yourself when you're shopping in addition to insurance protection. Here are a few tips that can help you steer clear of Grinches who try to steal your Christmas: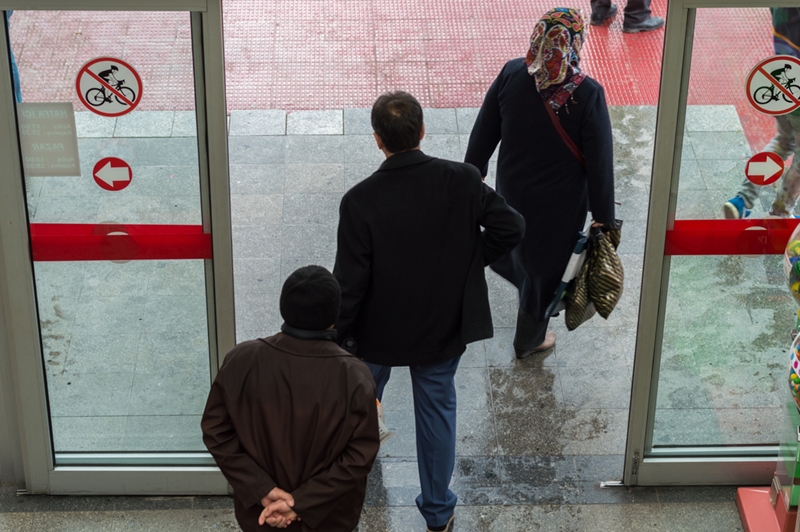 Seek out a spot that is well-lit.
Drive cautiously in parking lots, as pedestrian traffic tends to be high.
Even if you are using only cash, be sure to carry your wallet with you at all times rather than leaving it in your vehicle.
Ensure that all the windows are rolled up completely and every door is locked. Many break-ins occur when motorists fail to do this.
If you're buying many items and want to store them in your vehicle, hide them so they're away from easy view. The trunk is the ideal place.
Consider installing a security alarm; this preventive measure may help you save money on auto insurance.
If available, opt for a parking garage over a regular lot; garages may have more security resources.
Make mental note of where you park. Look for numbers or colors as memory cues, or drop a pin on your phone to have a GPS tag for later.
Instead of shopping by yourself, take along a few friends, and stay together.
Avoid wearing valuable jewelry or carrying expensive cases, such as designer purses or bags.
Keep your wallet somewhere close, such as a front pants pocket or the interior pocket of a winter coat.
Remain as unnoticeable as possible by not carrying around multiple bags or cumbersome packages; put them someplace safe in your car, like the trunk or under seats.
Try to buy with cash exclusively, keeping credit and debit cards at home. If this isn't possible, consider buying an RFID-blocking wallet, which guards against scanning tactics employed by pick-pocketers.
As far as insurance goes, Wengeler recommends adding an endorsement to an existing policy for custom items.
"These coverages are not expensive," Wengeler said. "You just need an agent that will tell you about them and let you make the choices that are right for you."